Family Reunification Training to be held April 5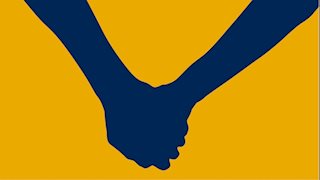 Registration required to attend
Introduced in 2012, the Standard Reunification Method fills a critical void in school safety planning: How to reunite students with their parents after a crisis. The Monongalia County Health Department will host a Family Reunification Training on Thursday, April 5, from 8:00 a.m. to 4:30 p.m. Students, faculty and staff are welcome, but must register here: https://www.monchd.org/course-offerings.html.
Topics: A brief history of the National Incident Management System, basic Incident Command Structure, and how it can be used in managing school-based events. A brief history of Standard Response Protocol, the reasoning behind the program, and how it can be used in managing daily operational school-based events. The Standard Reunification Method and how to plan and conduct a student/parent reunification will be covered in the afternoon sessions with hands-on exercises.
Keynote Speaker: John-Michael Keyes, Co-founder and Executive Director, The I Love U Guys Foundation.
John-Michael represents The "I Love U Guys" Foundation to districts, departments, agencies and organizations regarding school safety. The death of his daughter, Emily, at the hands of a gunman at Platte Canyon High School, compelled Mr. Keyes to bring his professional expertise to the arena of school safety.
This training is co-sponsored by the Monongalia County Health Department, WVU Police Department, the Region 3 Public Health Training Center and the Student Affiliate Section of the West Virginia Public Health Association.
For more information, contact Bobbi Sykes, Director of Practice-based Learning, WVU School of Public Health or Randy Williams, MCHD Threat Preparedness Coordinator, 304-598-5154 or randy.l.williams@wv.gov.